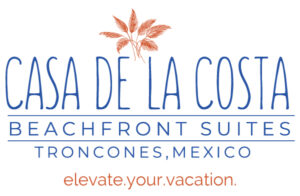 Welcome to our home!
Before you settle in and get comfortable, we would like to make you aware of the House Rules in place at our vacation rental. Understanding and complying with our house rules will make for a comfortable and fun stay for everybody!
Please read each of the rules carefully in order to avoid any additional charges for damages upon check-out.
Please treat our house with the same 

respect as you would your own home

. We've put a lot of effort into making this into a lovely space to be enjoyed by our guests.

Be sure to maintain a 

good level of cleanliness

 throughout your stay, this will make it much easier when check-out time comes!

In case of any 

accidental damage

, we'll look into the issue internally to decide if and how much the deduction or repair cost will be.

We hope you have lots of laughter and fun times during your vacation! However, we'd really appreciate it if you're mindful and 

keep noise to a minimum

 during nighttime hours.

Please ensure you 

read and fully understand the house rules

 at the beginning of your stay. If anything is unclear, please contact us so we can explain in further detail to avoid any misunderstandings.

Have fun

! This is your vacation time and we hope you make the most of our home, its amenities and your opportunity to relax and visit the surrounding area.
We want you to enjoy your vacation and time at our home to the maximum, but we do have to set some restrictions on visitor numbers for safety reasons. We need the names and details of each member of your traveling party. In addition, please respect the maximum visitors and rules regarding visitors as set out below.
Guests are allowed a 

maximum of 3

 Visitors at any time during their stay (20% of total occupancy).  A $200 pesos per person per day "daily use fee" will be charged to your visitors.  

Guests are responsible for ensuring that any 

visitors comply with these House Rules

.

Any additional 

overnight Visitors

 must be approved in advance and are subject to an additional fee as noted in our rates.

Parties and large gatherings of any kind are 

strictly prohibited

 at our home. Any small gathering must comply with our other house rules regarding noise, the neighborhood and visitor numbers. (Maximum number of guests for parties is 15)

Guests are to 

allow homeowner or service access

 to the property for purposes of daily cleaning, inspection and any repairs that may be necessary. The homeowner will exercise this right of access in a reasonable manner and advise beforehand where possible.
Security Deposit
A $10,000 pesos security deposit will be charged to guests renting all three suites (the entire casa) for their vacation.  It will be refunded within one week after check out.